Do It All Without Having To Do It In Person
Are you reading this page on any kind of personal device – your phone, notebook, PC or pad, or all of the above? Then OlyFed belongs at the center of your digital banking world. Do it all without doing it in person: pay bills in an instant, organize finances on the fly, apply for loans online, and much more.
Enroll today and let's get you banking like an OlyFedder.
Online Banking
We believe banking should happen when and where you need it to. Make and manage payments, transfer funds between accounts and check balances – in your sweats on your couch, wherever you're most comfortable.
Easy banking on your schedule
Your funds are secure and protected up to $250,000
Fully integrated with other OlyFed digital banking functions
Export payment information to Quicken or other financial software programs
Bill Pay
Never again wonder: "Did I pay that?" our free Bill Pay keeps a precise record of payments at your fingertips, helping you manage recurring bills and other expense categories. You tell us what to pay and when, we will handle the rest.
A free online service
Automatically pay bills that you normally pay by check
Receive recurring bills from utilities, services, credit card issuers, and more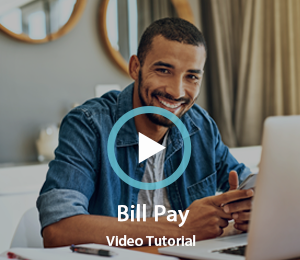 Mobile Banking
Whatever time zone you're banking from, we are always open for business via smartphone or other web-enabled devices. Review balances and transaction histories, transfer funds between accounts, view check images and arrange automatic payments.
PopMoney
Popmoney is a safe, convenient way to transfer funds between people all from your mobile device.
Send, request, or receive money online
Use your OlyFed deposit account
See Account Fees
External Transfers
Easily move your money between accounts held in more than 23,000 banks, credit unions, and brokerages.
E‐Statements
Picture this: the envelope containing your monthly bank statement, sitting outside all day in your non‐locking mailbox. Need we say more? Protect yourself from identity theft, fraud and worse – sign up to receive secure digital records in a single place.
Safeguard your private information and assets
Access your statements easily online, or retrieve them from email
We store up to 5 years of e‐statements for easy access
ATM Network
Digital services are great, but sometimes when you're headed for a day at the fair or a night out, nothing beats the convenience of a cash machine.
In addition to our eight branch locations, you can access more than 33,000+ surcharge‐free machines nationwide on the MoneyPass ATM network and at most 7‐Eleven stores. Grab some cash, buy a Slurpee, and get set for a fun day out with friends.
Mobile Wallet
In a hurry? Don't let the checkout line slow you down: one easy tap and you're on your way.
Connect your OlyFed debit and/or credit cards to your smart phone and you've got a digital version of your wallet (without the bulky bump back there).
For added security, your card number and identity aren't shared with merchants or stored anywhere when using your Mobile Wallet – instead, a new, secure number is generated with each unique transaction.
Pay with confidence using Apple Pay™, Samsung Pay and Android Pay™.
Mobile Check Deposits
Save yourself a trip to OlyFed and deposit checks digitally: simply scan or photograph your endorsed checks (both sides) and follow step‐by‐step instructions. Deposit up to $5,000* per day. Funds deposited by 4 p.m. are usually available within two business days. Sorry, we cannot accept checks that are incorrectly endorsed, payable to others, or payable to a business.
Card Valet
Your cards, your terms. Save time and breathe easy by controlling the cards in your wallet with your smartphone.
Turn your debit card on when it's needed – or off if it goes missing
Set automatic alerts so you know instantly about unusual or unauthorized card use
Questions? We've Got Answers.
Visit our FAQ/Support page for answers to a wide variety of questions.
"I love the debit card feature to temp block my card. It's definitely a great feature in addition to the bank's overall fraud protection."
"Have had nothing but success with this app, so handy!"
"Love this app makes it easy to check my balance's, transfer between accounts, and deposit my checks from my phone. I just moved out of state and did not want to get another bank account. I love my OlyFed!"
"This bank is awesome. The tellers are so very helpful and knowledgeable."
"So glad I can get account information virtually at any time."
"Wonderful and helpful bunch of folks. Always smiling and upbeat."
"I live in Florida but do as much of my banking with OlyFed as possible. I love you guys!"