Online Banking Services
New To Online Banking?
- Enroll today!
Signing up for Online Banking and Bill Pay is quick and easy, safe and secure... and best of all, free!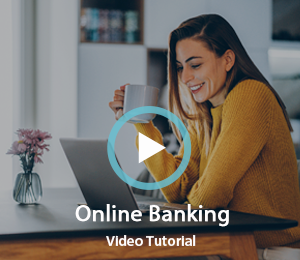 It's a powerful tool for account management. You can view and print live account and loan information, transfer funds and view actual checks – and even stop payments on those checks. Review our Online Internet Terms & Conditions to learn more.
It's all just a click away
Enroll instantly online, or call us and we'll assist you through the simple process.
Explore the links above to learn more about Oly Fed's Bill Pay, Mobile Banking and Account Alerts services. Want more?
Oly Fed also offers features like POPMoney and TransferNow – allowing you more control over your funds and time. Sending money has never been easier. Whether transferring funds between people or financial institutions, we have solutions to meet your needs.
BILL PAY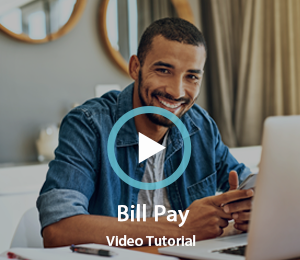 Just Click & Switch
Switching accounts to OlyFed has never been easier! With just a few clicks of your mouse (or taps of your finger), you're on your way to digitally transferring your direct deposits and automatic payments to your new OlyFed account. Ask your OlyFed banker how to get the ClickSWITCH process rolling by emailing Customer Service or visiting any of our branch locations.
eStatements
As part of our commitment to environmental stewardship, we offer many paperless solutions for our online banking customers. One of them is eStatements.
Unsure about going paperless with your bank statements? To determine if it's a good fit, weigh the following advantages of transitioning to digital over paper. If you decide you would like to change your method of receiving information, we can help you along the way with services like eStatements, Bill Pay, eNewsletters and more.
Time Saved: Instead of printing documents, filing them and then having to search for them manually at a later date, your document retrieval process becomes as simple as opening online banking for a statement list.
Better Access: Easily access your financial information anywhere you are. Plus, you'll receive an automatic email notifying you when your statements are available for review so you don't have to wait on mail delivery.
Saved Space: One sheet of paper may not take up a lot of space but over the years it can end up overcrowding your office space or result in boxes of files. Digital files take up no physical space.
Stronger Security: Help reduce the chance of ID theft from stolen paper statements. Approximately 85% of ID cases are due to offline transgressions, such as stolen checkbooks or billing statements. Our digital banking products provide added protection against unauthorized access to your online accounts.
Eco-Friendly: You can also help reduce waste by cutting down on the use of energy and saving natural resources.
Please note that you'll need to keep your email address current to avoid any interruption with your statements.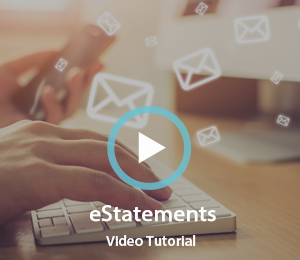 Online Banking
Digital banking products are powerful tools for account management. You can view live account and loan information, transfer funds, view checks and more. Get started today.
Bill Pay
- Paying your bill has never been easier...
Oly Fed's Bill Pay is a free service through our online banking. You can quickly and conveniently pay bills electronically that you normally pay by check. You can also receive monthly bills from payees such as your utility company, credit card companies, and more.
And, you can take the worry out of paying bills on time when you're away from home on business or vacation by scheduling automatic payments to come out each month. To help you manage your expenses and stay organized, you can also export payment information to a financial software program such as Quicken. Sign up through your online banking account today!
Not an online banking customer yet? That's okay, it's easy and free to sign up. Just click the green 'Enroll' button above or contact any of our branches for assistance – We're here to help!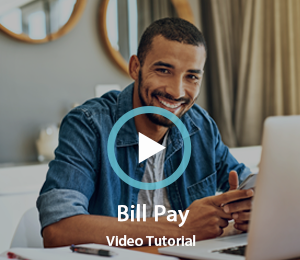 CardValet - Control Where, When and How Your Debit Card is Used
With CardValet, you can save time and rest easy by controlling the cards in your wallet with your smart phone. It is a free card management and fraud mitigation tool for our debit cardholders that are also OlyFed Mobile users. It gives you:
CONTROL: Turn your debit cards on or off if they go missing
PEACE OF MIND: Using your phone's GPS, set location preferences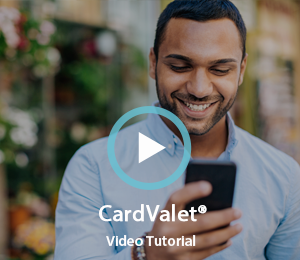 DOWNLOAD OLYFED MOBILE AND ACTIVATE OUR CARD MANAGEMENT SYSTEM:


Mobile Wallet - Use Your OlyFed Cards with Apple Pay, Samsung Pay and Android Pay
Apple Pay™, Samsung Pay and Android Pay™ is available for OlyFed Visa Debit and Credit Cards.
SHOP SECURELY, PAY PRIVATELY
Your actual card number is not stored on your device. When you make a purchase using a card in your phone's mobile wallet, a virtual token is used to transmit your payment so that your card number and identity aren't shared with merchants.
SETUP IS SIMPLE
Add your OlyFed cards on your compatible device's wallet. Once the card is verified, you're ready to go! You can start purchasing immediately.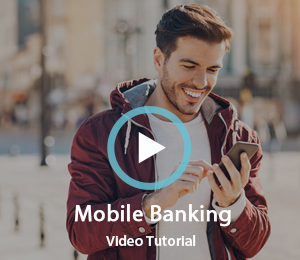 *Must have a web-enabled mobile device. Mobile and internet carrier charges may apply for online and mobile banking usage.
OlyFed Mobile App
Our mobile banking app, OlyFed Mobile, is a powerful banking tool that gives you access to your account when you're on the go. Manage your money any time, anywhere with OlyFed Mobile.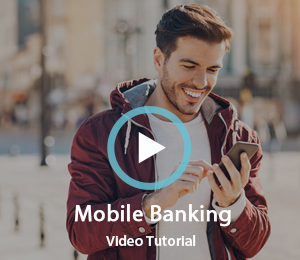 Download now on iPhone, iPad and Android. On your device, search for 'OlyFed' in the iTunes or Google Play Stores. Mobile now? Click below on the store related to your device for a direct link:
Review our Mobiliti Terms & Conditions to learn more.
Mobile Banking Features
INSTANT BALANCE: When enabled, users can securely preview balances without logging in
TOUCH ID: Log in using your fingerprint instead of a password with Apple and Android's Touch ID
ACCOUNT BALANCES: View your account balances in real-time
RECENT TRANSACTIONS: View both recent and pending transactions
CHECK IMAGES: View the front and back of your checks
TRANSFER FUNDS: Easily move money transfer money between accounts held at more than 23,000 banks, credit unions, and brokerages
ADD CONTACTS & BILLERS: Organize and manage the people and places you use most
CARD VALET: Set debit card controls to prevent fraud
SEND MONEY: Send money from person to person in a secure network
REQUEST MONEY: Request money from one person or split costs across a group
RECEIVE MONEY: Accept incoming payments
MOBILE CHECK DEPOSIT: Deposit checks when and where it's convenient for you
ATM & BRANCH LOCATOR: Easily find the nearest MoneyPass ATM or branch
BILL CAPTURE: Uploading payees by taking a snapshot of a bill for fast upload.
TO DO LIST: Stay organized by tracking your pending bills and transfers
Already an OlyFed Mobile Banking Customer?
Open the Touch Banking app
Select the blue UPDATE NOW button
Select the blue FREE button to download the OlyFed app
Select the open button and enter your login credentials
Not Enrolled Yet? Get Started Today:
Must be enrolled in OlyFed's online banking service
Log in to your online banking and click 'Options' from the menu
Follow directions listed under the 'Mobile Banking' Section. Add your mobile number and request to be enrolled.
Instructions will be sent to your mobile device via text message to activate the mobile banking app. (Your mobile device must be able to send and receive text messages and/or have access to the internet)
Mobile Check Deposit
Technology is giving people more freedom in handling their finances. All you need is the OlyFed Mobile app and a smartphone – and you're free to deposit checks from anywhere! Ask us at any branch how to get started today!
Mobile Deposit Tips
Endorse the check by writing "For OlyFed Mobile Check Deposit Only" followed by your signature.
When prompted for the amount, carefully enter the check amount to ensure it matches the amount written on your check.
You will be asked to photograph the front and back of your check. Please flatten folded or crumpled checks before taking your photos.
Keep the check within the viewfinder on the camera screen when capturing your photos – keeping the check flat and steady. Follow prompts given by OlyFed Mobile during the process.
Take the photos of your check in a well-lit area and try not to capture too much of the extraneous area around your main focal point.
Place the check on a clutter-free dark background before taking the photo for maximum contrast. It is important to capture the MICR line (numbers on the bottom of your check) in your photo.
Mobile Deposit Requirements
DEPOSIT CHECKS: We can accept checks payable to you, drawn on a United States bank. We can't accept checks that are incorrectly endorsed, payable to others or made payable to a business, traveler's cheques, savings bonds, money orders, foreign checks, substitute checks or returned checks, duplicated deposited or re-deposited, or postdated or stale-dated checks (more than 6 months old).
LIMITS: Deposit up to $5,000 a day, exceptions to this limit may apply.
ENDORSEMENT: Endorse the check by writing "For OlyFed Mobile Check Deposit Only" followed by your signature.
All deposits are subject to verification and can be rejected if all criteria is not met.
AVAILABILITY: Deposit by 4:00 PM PST and your funds will usually be available within the next two business days.
PLEASE NOTE: All deposits are subject to verification and can be rejected if all criteria is not met. Please keep your paper check for 45 days.
Account Alerts - Stay Ahead of the Game
We're excited to introduce e-Alerts, the easy way to monitor what's happening with your Oly Fed accounts.

With e-Alerts, you can receive SMS or email alerts about key account information. Want to know when your account balance is lower than a specific dollar amount? Just set up an Account Balance e-Alert. Waiting for a check to clear? Then set up a Cleared Check e-Alert. You can choose from eight different e-Alerts and then customize them with the information you want.

Enrollment is Easy

Just follow these four easy steps to get started:

Log in to Online Banking In the left navigation, click "Accounts", then "Oly Fed Alerts" at the top of the page. The select 'Set up a new alert'.
Tell us your contact and carrier information
Read the Terms and Conditions and click "I Accept"
Receive alerts for: Account Balance, Checks cleared or Deposited

From there, just set up the alerts you want and how you want to receive them. We'll do the rest. You can even tell us when you want to receive them. Try it out and let us know what you think. Want to choose from more types of e-Alerts?  Send your ideas to customerservice.@olyfedcom.
Order Checks Online at olyfed.com
- A Great Way to Order
No need to visit your branch or mail in your order - although we love to see your smiling faces in our branches!

Enjoy choosing from the latest check designs and print accents. So easy and convenient, you'll wonder why you ordered checks any other way.

To reorder personal checks:

Log in to olyfed.com
Mouse over the Accounts Tab and navigate to
a Checking, Savings or Money Market account
Select Re-Order Checks
Happy Shopping!

How to read your Oly Fed Check

You can find your routing and account number
by looking at the bottom of your check (see example). The Federal Reserve assigns unique numbers to each financial institution in the U.S. The routing number can be used to move funds electronically from one financial institution to another, and to sign up for services such as Direct Deposit.

Olympia Federal Saving's Bank routing number is 325170822.